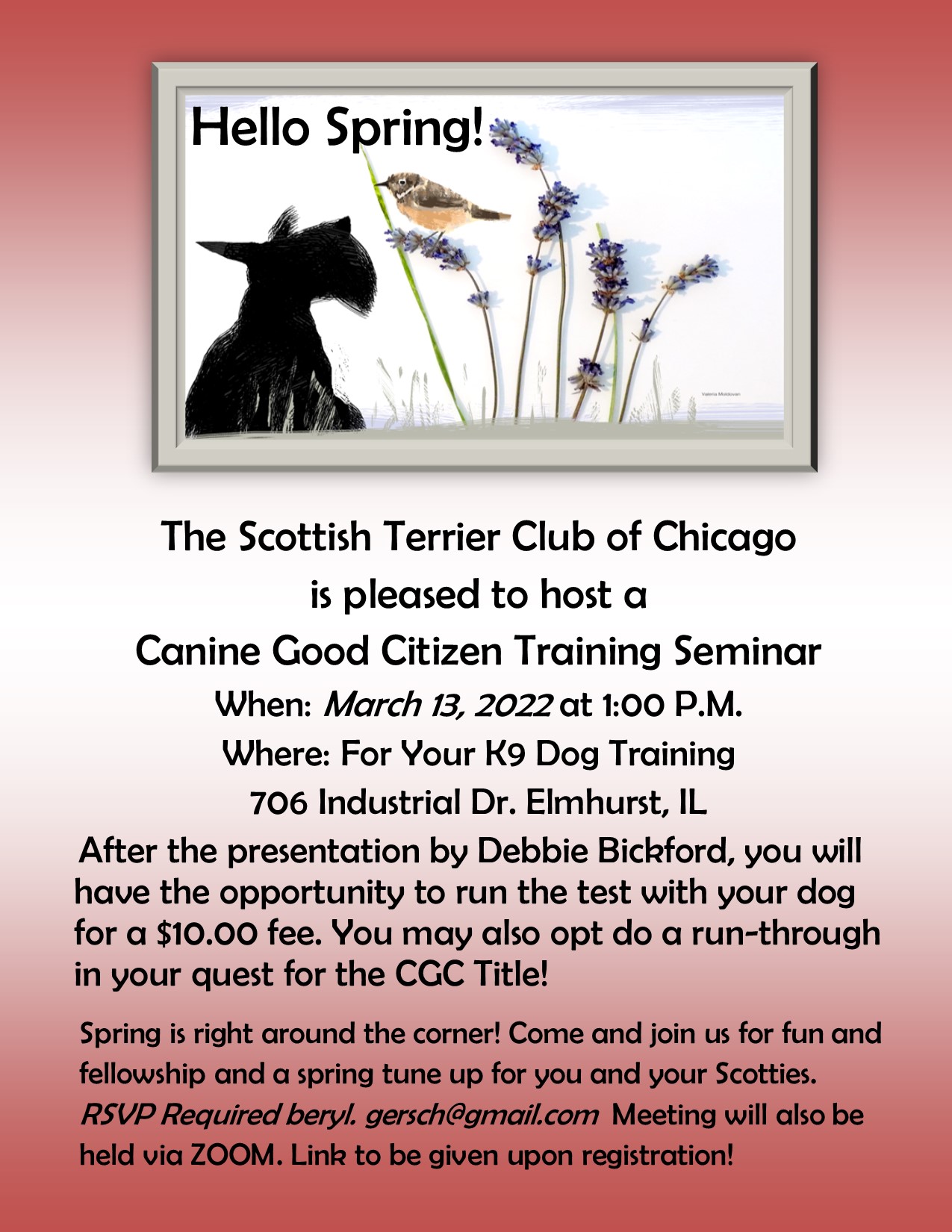 Educational Events
Free Public Events
Each year we reach out to Westie owners to invite them to join us for a few hours to learn more about our breed and our club and to have some FUN. The event has been and Open House, Westie Spa Day or an Howl-O-Ween Party.
Written information about the the Breed Standard, AKC Conformation and Performance Events is made available.
The event may include demonstrations, refreshments, games, door prizes and a sales boutique of Westie items.
In the past, demonstrations have been "Tidy-Up" pet Westie grooming, Canine Good Citizen testing, and Obedience, Earthdog and Agility activities.
We encourage Westies who are well behaved, on a short leash and up-to-date on their vaccinations to attend (Lots of Westies in a room can be a LOT of FUN).
Individuals looking for a Westie can come for information and to talk to breeders. All owners looking to spend time with their Westies are welcome.
Sponsored Seminars
Some of the seminars we have held are:
Show Grooming with Randell Dickerson
Positive Reinforcement/Clicker Training with Sue Ailsby
Introduction to Performance Events — Tracking, Earth Dog, Agility and Obedience with Debra Duncan
A four-session Earth Dog workshop

These seminars are announced in advance and are open to non-Westie club members as well. Participants register for the seminar and pay a reasonable fee.